Fanuc Servo Amplifier Repair
When it comes to repairs, Fanuc servo amplifiers are one of our staples. In fact, a variety of Servo and Spindle Amplifiers come in for repair on a regular basis, from the Alpha, Alpha i, Beta or C series. As a result, our technicians have a great amount of experience and can provide an accurate repair quote for your amplifier.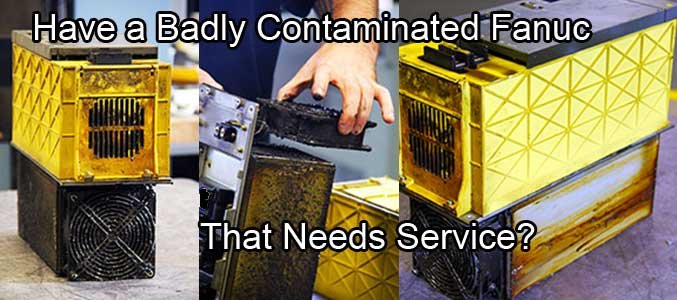 With every purchased remanufactured spindle motor the following tasked are performed:
Since they are used in CNC machines, robotics, and other machine applications, we have the ability to help no matter what the application. So, give us the opportunity to repair your Fanuc amplifier today!
Our repairs average 70% less than buying new.
Here are some of the things you can expect when you send yours in for repair:
Dynamic Static check
Clean, Wash, and Bake entire unit
Thoroughly Test Components
Replace bad and worn components-Resistors, Diodes, IGBT's, Capacitors, Electrolytic Caps, and Fans
Preventive Maintenance carried out
Fully tested on model specific CNC simulator
Experienced Technicians
Gala No 4 Kamath Complex Near Mahindra Show Room Landewadi Bhosari Pune 411026
9637826628
fanuc servo amplifier repair, fanuc servo amplifier not ready,fanuc servo amplifier alarm codes pdf,fanuc servo amplifier troubleshooting,fanuc servo amplifier manual,servo drive fault codes,used fanuc parts,fanuc servo amplifier circuit diagram,fanuc cnc service,servo amplifier repair fanuc abh,servo amplifier repair service,fanuc servo motor,fanuc abh servo,fanuc servo amplifier repair